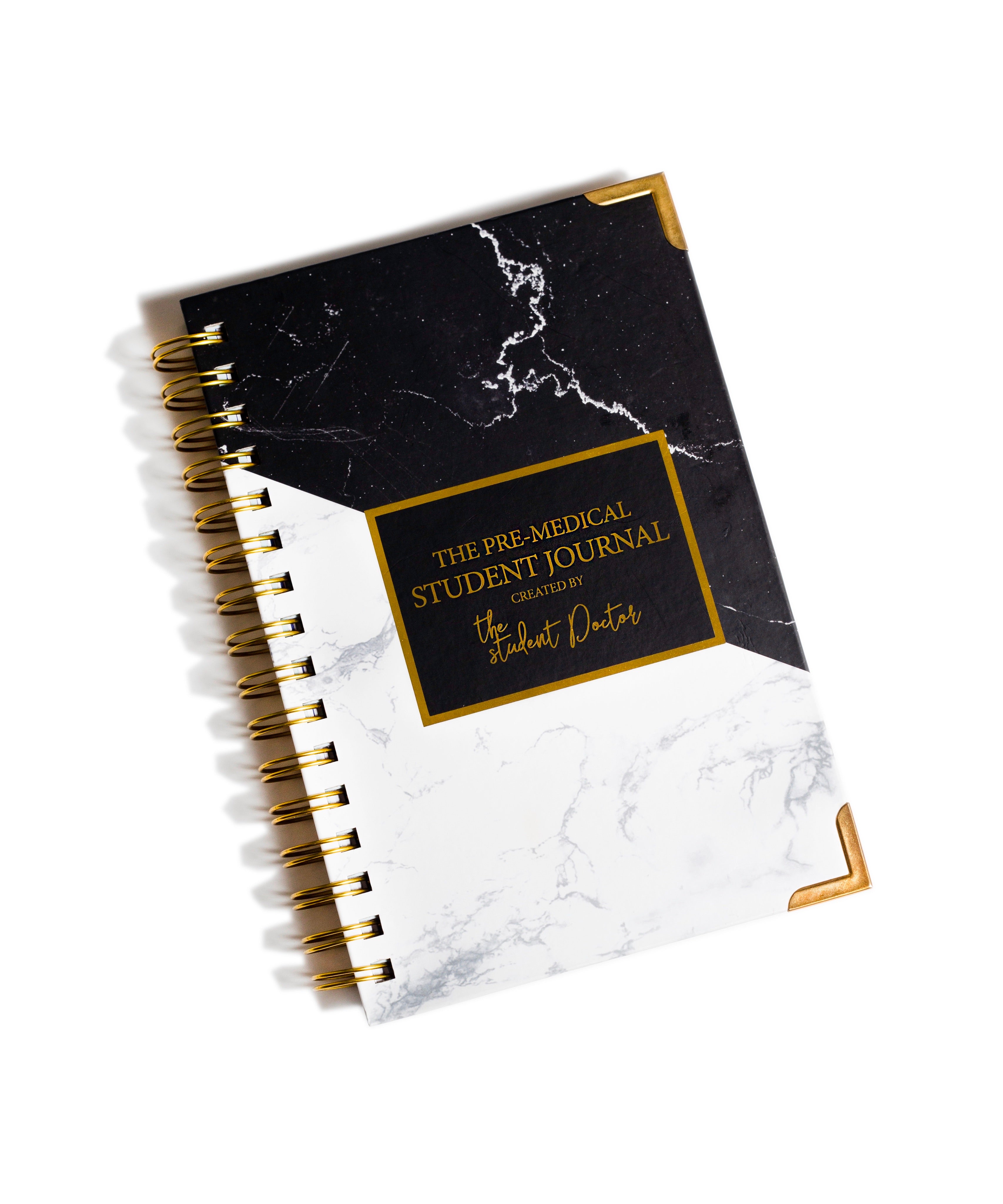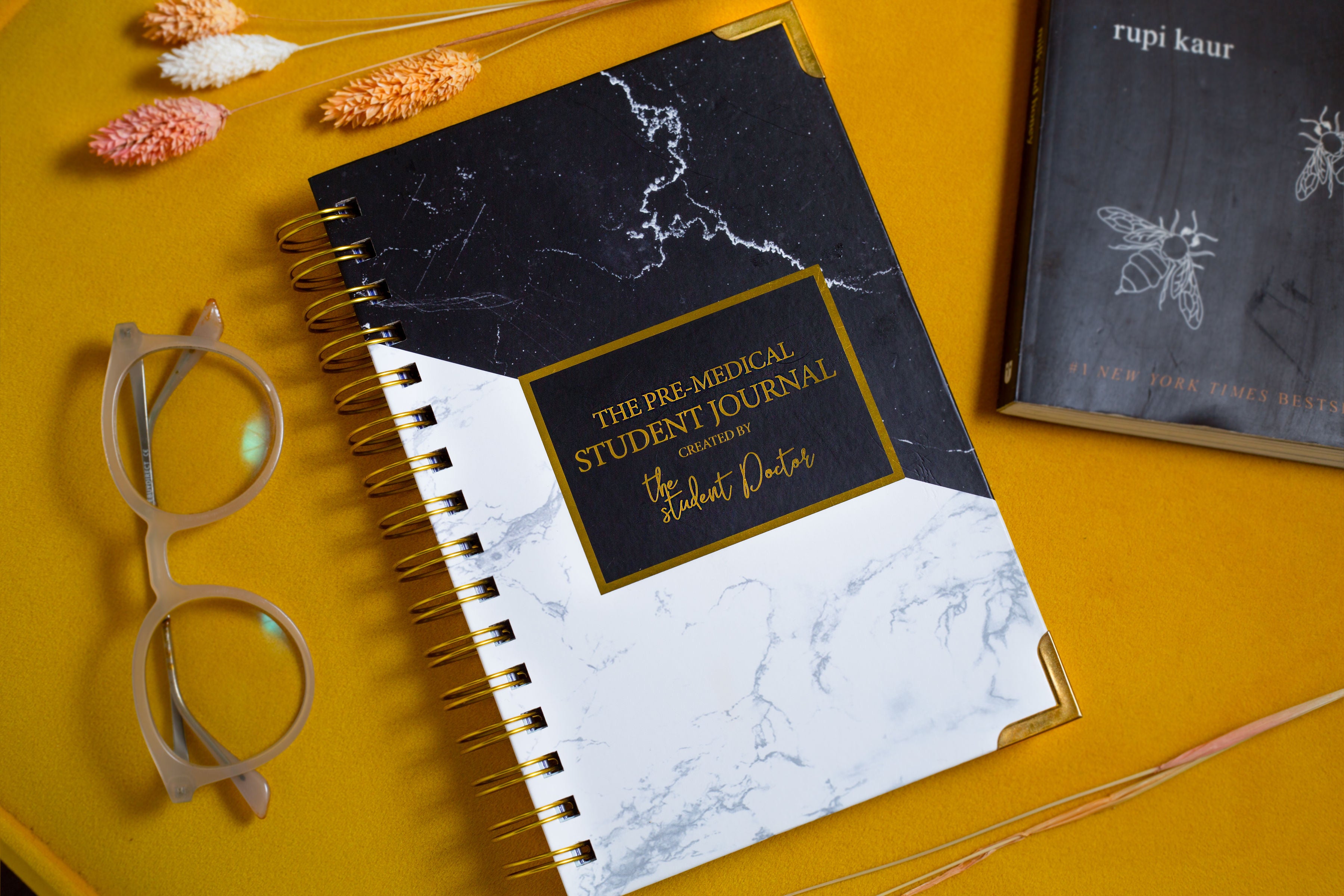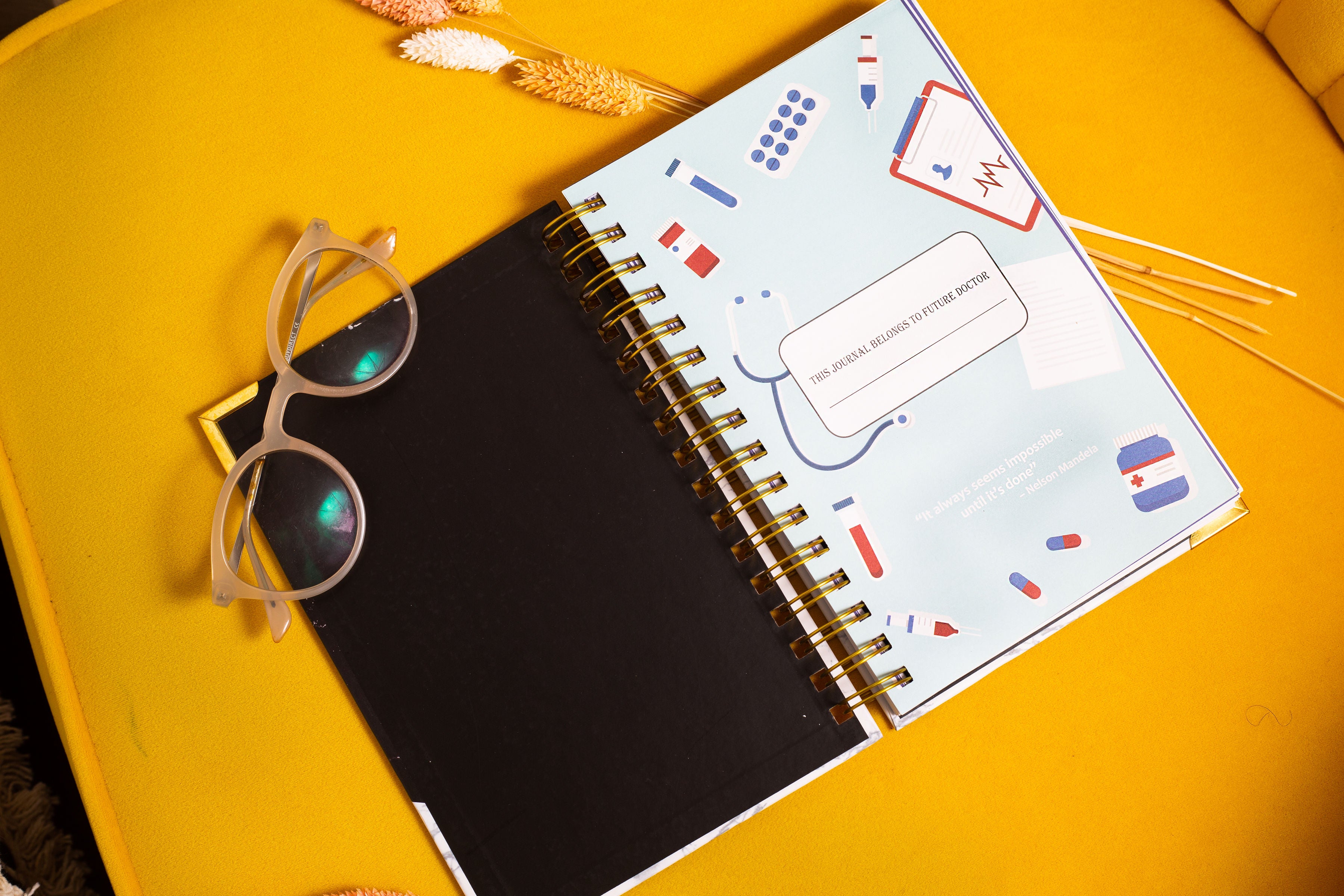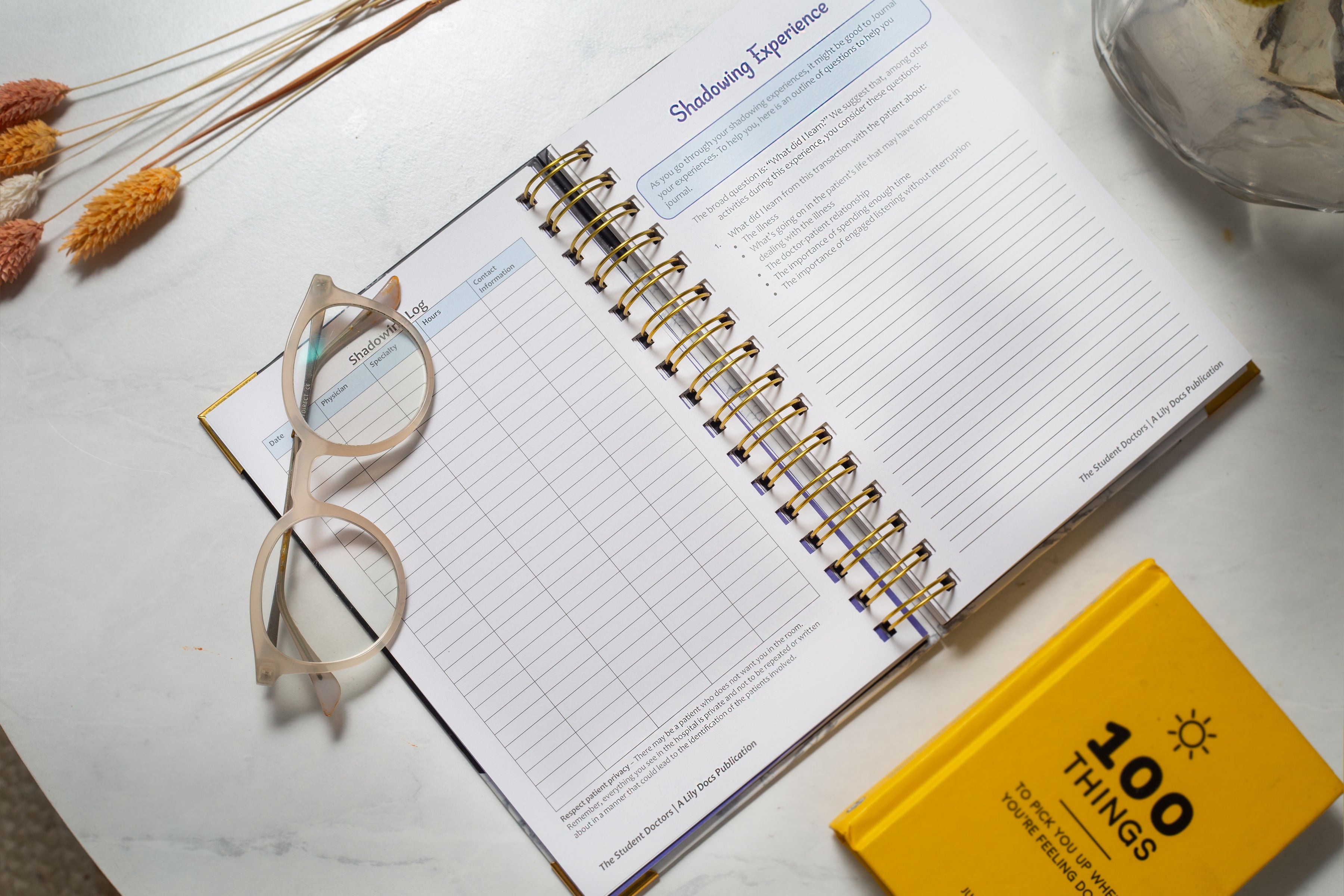 The Pre-Medical Student Journal
LIMITED SUPPLY ALMOST SOLD OUT!!

ORDER NOW AT THIS DISCOUNTED PRICE! 
ALL SALES ARE FINAL! 
The Pre-Medical Journal is a sleek, jampacked journal for premedical students at all levels of their journey. Designed on purpose with every detail in mind, its open pages serve as a guide and space to unleash. We believe organization matters, and our mission is to inspire pre-medical students to organize, find motivation, and record with ease all the important things. This journey should not be a hassle, and we want to simplify it for you.  With your Pre-Medical Student Journal purchase, you'll also receive monthly "journal tips" from The Student Doctors via email.
FIRST EDITION
  A5 in size for easy transport
  A section for EVERY area of your application
  Each section filled with tips and guidelines on recording and journaling
  A Crisis Worksheet to help you navigate failures or hiccups.
  Thick, 80lb., pure white paper
  OVER 200 total pages
  100+ blank notes pages!
  Guided Question Journaling for your Personal Statement
  Guided Question Journaling for Shadowing Opportunities
  Shadowing Log
  Leadership Log with Tips
  MCAT Goal setting tracking sheets
  Resource Pages with helpful links for EVERY area of the application
  Motivational quotes and tips from well known people, medical students, and physicians.       
  Step by step Application Tracking and Tips
  Actual Interview questions contributed by medical students and physicians 
  Simple color throughout
  Gold, sturdy wire-o binding
  Hard cover with gold foil details
  Protective gold corners
  Black interior
  Pocket inside the back cover
  Imported
  And much more!